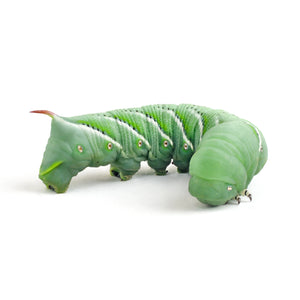 Individual live hornworms.  
A delicious treat for reptiles, amphibians, fish, birds, and more!
If you have preference in size (subject to availability in stock), please write in order notes.
If you will feed these to your pet over the course of 1-2 weeks, we recommend adding on some specialty Hornworm Chow.